Welcome to the Plush Kutz Barber College website!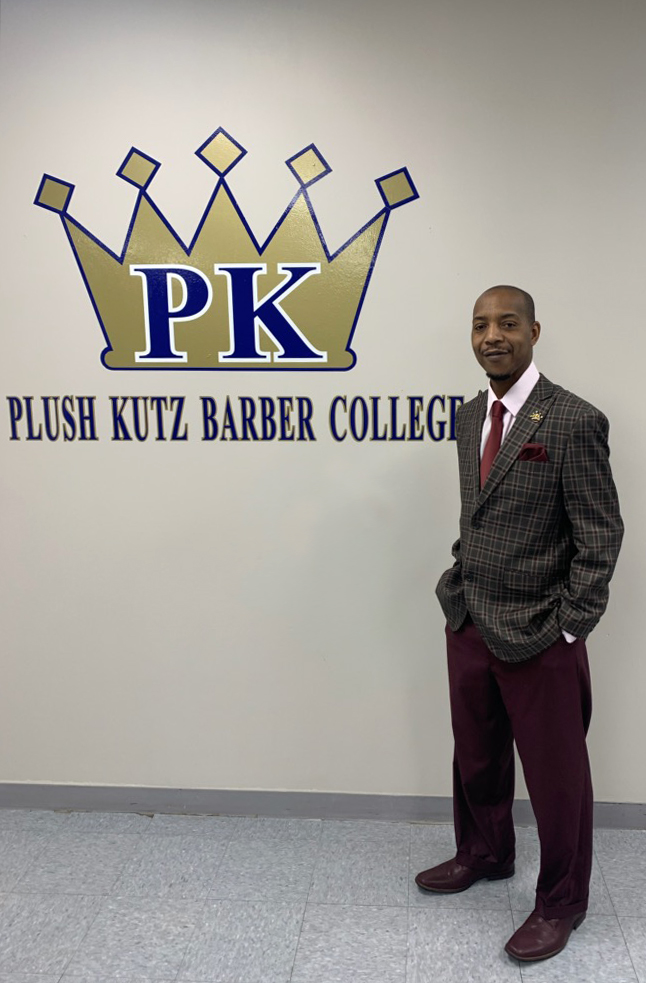 Plush Kutz Barber College is the new premier barber college of North Carolina! Conveniently located off of I-40 and Highway 321 it is an easily accessible location for everyone! Plush Kutz Barber College is Owned and Operated by David L. Williams (pictured left). David L. Williams has twenty-five years experience as a professional barber and nearly twenty years experience as a barbershop owner. He is also a member of the North Carolina Board of Barber Examiners as well as a Hickory City Councilman. He serves as the lead instructor of Plush Kutz Barber College and provides top quality and distinguished education focusing on all aspects of the barbering industry with emphasis on business, community, and personal growth as well as first-class haircutting.

Plush Kutz Barber College is a well-rounded diverse barber college, which has a multicultural student body that includes african-american, caucasian, hispanic, male, and female students and welcomes others to join. Plush Kutz Barber College believes in being all-inclusive and does not discriminate based on race, religion, political affiliation, or gender. Plush Kutz Barber College also provides barbering services to the public for all hair types and genders as well.

Plush Kutz Barber College is now enrolling students full-time or part-time with scholarship and/or tuition help available! Call
(
828) 994-4246
or come by the campus located at 3248 20th Ave SE, Newton NC 28658. Also, use the phone number and address given to come take advantage of the wide range of services provided by our expertly trained students under the supervision of well qualified instructors. Feel free to walk in for services or call for an appointment. Our hours of operation are Monday - Thursday 8am - 4pm, Friday 8am - 12 pm for Day Classes. You can now come for Night Classes from 5pm-8:30pm for services, Monday - Thursday.

Thank you for visiting our site, we hope you enjoy it! Please view all of the information available and we hope to see you at our campus soon!
Plush Kutz Barber College now has a partnership with Catawba Valley Community College, which makes tuition only $556 total!!!! Day and Night Classes now available!!!!







*Now attend Plush Kutz Barber College for only $556 total for tuition.*


Find us on social media!